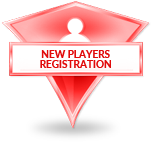 $3K projected cash prize to the winner of the 'Elite 8' tournament.
register Now!
Welcome to ZonePlay Sports!
Welcome to ZonePlay Sports! Home to an energized group of individuals eager to participate in organized recreational sports. We enjoy healthy competition, but sustaining long lasting team building are our ultimate goals. Here at ZPS we believe organized sports are the foundation of maintaining youthfulness and that competitive spirit. Even though we just had a cash prize tournament on Nov. 27th, 2015 all of the details have been finalized and were ready to give you guys another tournament with an even bigger cash prize! The stakes are higher this time around, this one will have even better competition and an even bigger cash prize.
Introducing seasons of tournaments. What' s that you ask? Well ZonePlay Sports will be hosting multiple tournaments this year with each event placing you one step closer to the 'Elite 8' cash prize playoff at the end of the season.
Each team will have the opportunity to compete against the best teams in the tri state area and earn points toward securing a spot in the projected $3K 'ELITE 8' 1 game elimination playoff. If your team wins one of the first 3 tournament championships, not only will your team collect $800 but you will also get 8 points toward seeding and automatically qualify for the 'ELITE 8'.
That's not all, if you're able to win 1 of the championships your team is able to participate in another tournament (if you want to) to earn more cash and more points. Ultimately, this will increase your seeding in the 'Elite 8' so you can have the easiest path to the championship, the bragging rights and the money. If you're unable to win a qualifying tournament, don't worry about it because you can still participate in other ZPS tournaments as well. The closer you get to winning, the more points your team earns and the better your ranking will be.
Our first tournament will be 'March Mayhem' and that will take place on Saturday March 26th, 2016. This tournament will be 3 guaranteed games (no points earned from the guaranteed game wins, only knockout round) then 1 game elimination playoffs for those who qualify. Remember $800 and 8 points to the winner of this tournament, 7 points for 2nd place, 6 points for 3rd etc. Don't forget the top 8 teams will qualify for the 'elite 8' tournament.

Last but definitely not least ZonePlay Sports will also be conducting a combine for those who want to participate. If you or someone on your team thinks they have the fastest 40 yard dash or think that they can throw the furthest, put your money up and participate. ($10 each competition) ZonePlay Sports t-shirt to the winner of each competition.
Follow Us
(Instagram) @zoneplaysports (Facebook) /zoneplaysports (Twitter) @zoneplaysports
Join NOW